Hello Saturday.
January 15 2022
Want to have a say in what goes on in local government? Now's your chance.

From the art and culture team deciding on public art to the public works team maintaining the Freedom Trail, Bostonians like you + me are integral to creating the city we enjoy.
How? 
There are 60+ city boards and commissions focused on transportation, arts and culture, sustainability, recreation, and more (aka giving citizens a literal voice in their local government).
Who? 
Residents of the City of Boston. View these requirements for city workers. 
How much time? 
Time commitment varies, but most meet monthly or bi-monthly. 
How can I apply? 
You may apply for up to five boards or commissions at once and for boards or commissions that don't currently have any open positions for when vacancies occur. 
There are nearly 50 upcoming vacancies on 30 boards + commissions, including the Boston Election Commission, Off-Street Parking Facilities Board, and the Scholarship Fund, just to name a few. See them all here and apply online.
Today 
Snowmazing | Wed., Jan. 5-Sun., Jan. 9 | 9 a.m.-4:30 p.m. | Boston Children's Museum | $18 | Spend the day with Jack Frost and friends with plenty of fun winter-themed decor, programs, and activities. ❄️
Open Mic Night | Wed., Jan. 5 | 7-9:30 p.m. | Aeronaut Brewing Company, 14 Tyler St., Somerville | Free | Mike Morrisey hosts an evening of laughs + performers will receive one drink ticket. 🍺
Paint Night | Wed., Jan. 5 | 6:30 p.m. | Aloft Boston Seaport District | $35 | Ticket includes all the supplies you need to create your winter wonderland painting — get there early to grab a seat and a drink before the class begins. 
Thursday 
"¡Con Salsa!" | Thurs., Jan. 6 | 6:30-7:30 p.m. | Hyde Park | Free | WBUR Radio Announcer & Producer José C. Massó will participate in this 10-part lecture series and explore the history of Afro-Latin music in the US. 
Friday 
Virtual Chair Meditation Class | Fri., Jan. 7 | 12:30-1:30 p.m. | Virtual | Free | Reenergize through graceful movements synchronized with breathing exercises.
We have a monthly guide filled with events + activities you can plan for in advance. Click the button below to bookmark ideas for upcoming date nights, family outings, and time with friends.
Weather
50º | Rain | 90% chance of rain
Sunrise + Sunset
Rise: 7:14 a.m.

Set: 4:26 p.m.
Coming Soon
Teddy's on the Hill is opening soon at the former location of The Red Hat in Beacon Hill. The new bar and restaurant is currently being renovated to update the space while paying respect to the past institution. The menu will consist of elevated pub fare. 🍽️ (Boston Globe) 
Closed
The popular Tufts pizzeria Espresso Pizza, located in Medford at 336 Boston Ave., has permanently closed. Owner Patty Moore, who took over the family business from her brother, has decided to retire from the pie life. Pini's Pizzeria will be moving into the location. 🍕 (Boston.com) 
Legacy 
Newton native and former Red Sox player Jim Corsi has died at the age of 60. The right handed pitcher was drafted after graduating from Newton North High School and he played for the Sox in the late 90s before leaving the diamond in 1999. ⚾ (Boston Globe) 
Health 
Mass General Brigham is requiring all hospital employees to receive a COVID-19 booster by March 1. Additionally, Wellforce, which includes Tufts Medical Center, and Beth Israel Lahey Health will also require a booster. (Boston Globe) 
Arts
The MFA is now open Thursdays through Mondays from 10 a.m.-5 p.m. and closed on Tuesdays + Wednesdays. Beginning on Sat., Jan. 15, all visitors will be required to show proof of COVID-19 vaccination. 
Ranked 
No. 7. That's where Massachusetts ranked in the United Van Lines' annual national movers study. The Bay State moved up one spot on the outbound list with approximately 58% of the movers leaving due to retirement, job opportunities, and family reasons. 📦 (Boston Business Journal)
Pets
Get fresh, healthy dog food delivered straight to your door from The Farmer's Dog. It has all the nutrients your pup needs to stay healthy, minus the preservatives found in kibble. Learn more about why people are switching to real food and get 50% off your first box. 🐶*
*This paid content, brought to you by our advertising partners, helps make this newsletter free.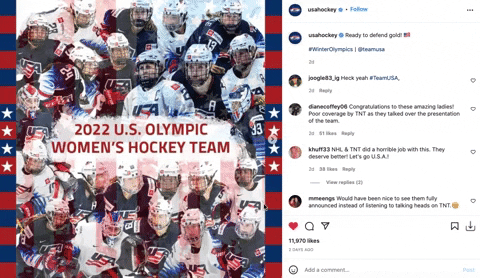 Team USA is ready to hit the ice in the upcoming Winter Olympics, including the women's hockey team, which has a few connections to Boston. It won't be the first time wearing Team USA gear for Hilary Knight, who played professionally in Boston, Kendall Coyne Schofield who played at Northeastern + Cayla Barnes, Megan Keller, and Alex Carpenter, who all played for Boston College. 
Hayley Scamurra and Jesse Compher will make their Olympic debut along with New England native, Caroline Harvey, who happens to be the youngest on the team at 19 years old. The team plays their first game against Finland on Thurs., Feb. 3 at 8:10 a.m. local time. 
#DYK that your photos and quotes could be featured in our newsletter?
Just use #BOStoday on social media.
Points Balance
zero? That can't be right 
EARN FREE GEAR
Keep earning and learn other ways to earn points here. Then redeem them for exclusive Boston swag at The 6AM Shop.
Share now with your friends, family, and all Boston lovers! Just click the buttons below:
Here is your unique referral link :  ⤵️
Copy, paste, share + save this in a safe spot…or check here each morning anytime you need it.
Editor's Pick: Hungry for a fresh read? This third-grader Newton native wrote her first book titled "Lunchtime: A Story About Appreciating All Different Kinds of Lunches." She used the book as a utensil to combat her cafeteria bullies of her lunch, which typically consists of kimchi fried rice. Way to go, Julia. 
Missed yesterday's newsletter? Learn about these products that were made in Boston. 
Did a friend forward this free newsletter to you?